The Restore Your Core program is the result of my 15+ years experience as a physio, helping over 5000 women recover post-childbirth with safe and effective exercise, including restoring core muscle function and diastasis recti (DRAM) recovery.
It's an 8-week online program to kick-start your recovery and fitness post-baby and includes daily exercises, interviews and video resources designed to help you rebuild your core after pregnancy and beyond.
Restore Your Core will help you:
strengthen your core and pelvic floor muscles

alleviate back pain

improve your abdominal tone

perfect your posture

lay the foundations for a fit, strong body, and

understand how to support your body to make it work better!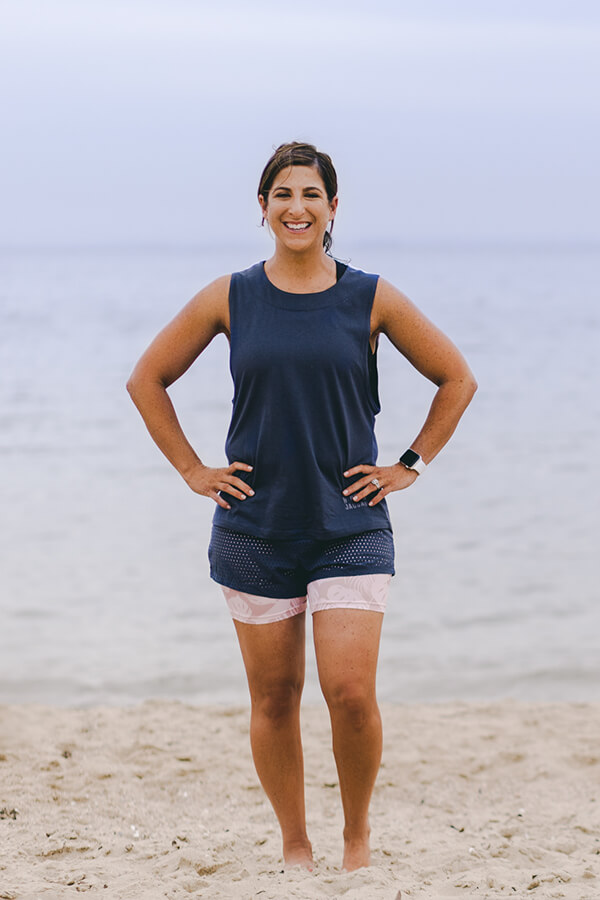 What 

you get in the 8 week program
8 weeks of restorative exercises with Shira Kramer, a physio with over a decade of experience helping women during pregnancy and in the postnatal period, to strengthen your pelvic floor muscles, recover from childbirth and regain your strength and energy (accessible via your Members' dashboard);
4 months access to all content (via your Members' dashboard)
New, daily exercise routines that you can follow at home each week so you can feel yourself getting stronger as the weeks go by,
Unlimited access to email support from Shira and her team
Exclusive interviews and tips from Sophie Cachia, popular blogger known as The Young Mummy and Rebecca Judd, successful model, presenter, entrepreneur and Mum of 4 (including twins!)
Fitness and health tips and techniques from a trained professional to educate, inspire and motivate you to keep working towards a strong core.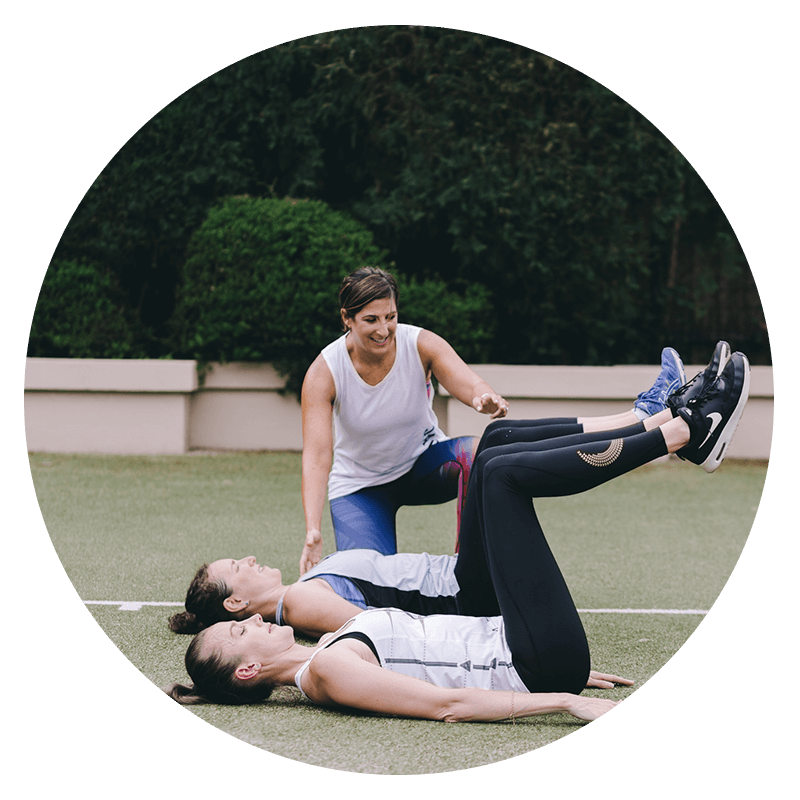 Each week, we'll guide you through 5 daily exercises, with each one designed to restore your core, improve your posture and alignment, aid the recovery process, help your tummy regain shape and tone, and prepare your body for the demands of motherhood.
Shira will also sit down on the couch with Bec Judd and Sophie Cachia (The Young Mummy) and get real about issues that affect us all during pregnancy, birth and beyond.
We all know motherhood is physically demanding – so you need to prepare and train for it. It's the life stage where you need to be at your strongest and fittest. You need to keep up with all the lifting of babies and toddlers, pram pushing and running after kids.
And yet, it's actually the time when your body is at its weakest – post-pregnancy bodies have been through a lot so you must make sure you train it up and build your strength to cope with the increased demands of daily life.
We don't want you to worry about the urge to pee or an aching back again. We want you to feel fit and vibrant.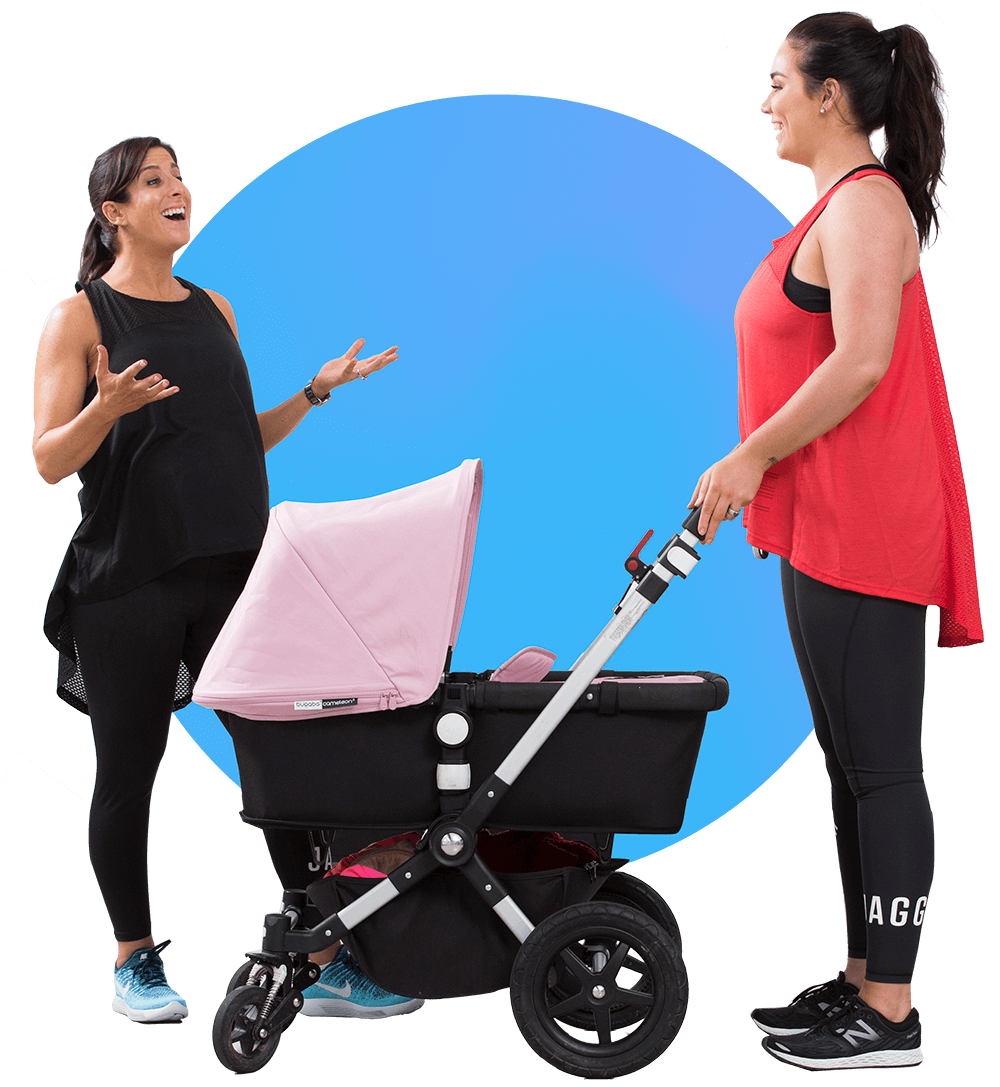 This program is ideal for
Anyone who has experienced abdominal separation during pregnancy or after delivery

Any woman who wants to reconnect to her core 

Anyone who has been performing their 'squeeze and lift' exercises regularly but wants to do them in the right way with an experienced physio (transported into your living room!)

Women who have seen an experienced physio or medical professional and been told they need to do pelvic floor muscles work to manage pelvic floor dysfunction (ie, lack of bladder control or prolapse) but needs a bit more structure and motivation
Postnatal women who are getting back into more intense and higher impact exercise after babies (e.g. running, gym classes, sport) and want more stability to support those activities

Women who want to return to jogging, running or more athletic activities but lack confidence

Anyone who has experienced back pain, pelvic girdle pain, incontinence or bladder leakage, pelvic floor issues or general core weakness during or after their pregnancy

Mature women who want to concentrate on their pelvic floor muscles and core strength, well after they've had children or much later in life.
This is an online course for postnatal Mums and women of any age who would like to regain their pelvic floor and core strength after having children. It's for any woman who wants to recover from pregnancy and delivery with exercises designed by an industry leading physiotherapist who knows the postnatal body.
So if you're a postnatal Mum or women of any age who would like to regain their pelvic floor and core strength after having children, this course could be just thing you need!
In fact, it's a great first step for most mums in their recovery journey.
A strong core can set you up for daily life, gives you body confidence and lets you live life to the fullest.
My 8-week online post-pregnancy course to rebuild your core. A strong core sets you up for life, gives you body confidence and trust that it won't let you down.
Why I Created
Restore Your Core
I'm a physiotherapist, fitness instructor and Mum. I've spent over 15 years helping and supporting pregnant women and new mums recover from childbirth.
During that time, I've seen countless women who are either so enthusiastic to keep fit and get back in shape but (either) did the wrong type of training at the wrong intensity or those who did nothing at all.
That's' why I decided to develop my own method and training technique that has produced some amazing results for my clients and I wanted to share this with all mums out there!
My 8-week online program is a one of a kind, tailored program to help you restore your core strength after becoming a Mumma and get back in shape after pregnancy and babies.
The main aim of the program is to help you restore your pelvic floor and core muscles so that you can recover from pregnancy and delivery and prepare for the physical demands of motherhood. I also want you to build strong foundations before you pound the pavement or do more vigorous exercise.
I've rounded up my star crew of Mummas and influencers (Bec Judd and Sophie Cachia) to share their own stories with you and help take you through important, foundational daily exercises that will reset your core and boost your body confidence day by day, as you start to feel your core strengthen and tone.
Let's learn how to get that core working after childbirth, feel good about fitness again and strengthen your pelvic floor muscles.